Apex Court Reporting Agency in NY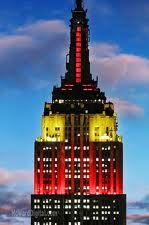 Apex Court Reporting is a Court Reporting Agency in NY providing court reporters, legal videographers and conference rooms for your depositions.
We offer
Regular and real-time court reporters in NY
CLVS Certified Videographers in NY
Real-time CART providers in NY for the deaf and hearing impaired
Same day and next day transcripts
Deposition Conference Rooms in NY
Video-Conferencing in NY
Captioning and Closed Captioning Agency in NY
24/7 Online Deposition Scheduling in NY
Free law firm lead generation services in NY
Free law firm expansion consulting services in NY
Court Reporting Service in NY
Our shorthand stenographers in NY and realtime court reporters in NY provide accurate expedited transcripts of your depositions.
Legal Videography Service in NY
Our CLVS certified legal video specialists in NY provide DVD and other file formats of your deposition video.
We can synchronize the transcript of your deposition to the video so you can read the testimony as you watch the witness speak the words on video.
Deposition Conference Rooms in NY
We offer conference rooms in NY in our Empire State building headquarters to our clients for depositions in NY.
We also provide conference rooms with videoconferencing in NY.
Our meeting rooms in NY are equipped with phones, fax, copy machines, high speed internet and videoconferencing rooms in NY at select locations.
CART Sservices in NY for the deaf & Hearing Impaired
Our Communication Access team in NY ensures the deaf and hard of hearing have access to communication by translating a speech into text in realtime in NY.
This service is known as CART in NY or Communication Access Realtime Translation in NY, sometimes referred to as Computer Aided Realtime Translation or STT (Speech to Text) in NY and is also knows as CART captioning in NY).
Our CART Providers in NY provide realtime translations for federal government agencies in NY, CART at events in NY and Educational CART in NY for universities, colleges and schools. CART for classrooms in NY is our specialty.
Full Service Court Reporting Company in NY
We have hundreds of court reporters in NY, CART providers in NY, legal videographers in NY and many deposition conference rooms in NY.
Call us at (877)871-2654 to schedule your deposition or event or Contact Us or Schedule 24/7  Online.